The Branch Intermediate School District is the governing body of Adult education, Early Education, the Branch Area Careers Center, Head Start and more.
The challenge was to create a site that would allow users and programs to function independent of each other but managed by one admin.
Our solution was WordPress Multisite with a seamless theme developed to unite all the sites and provide a better user experience.
The Branch Area Careers Center (BACC) is an extension of each participating school district.  The student body is composed primarily of juniors & seniors from Bronson , Coldwater , and Quincy Community Schools. Students from surrounding counties and northern Indiana pay tuition to attend. They are a part of the curriculum of each high school.
Each program gives the student and future student the information they need on the course and video preview. this was by design to not only look good on a laptop/desktop but on the iPads that the students use.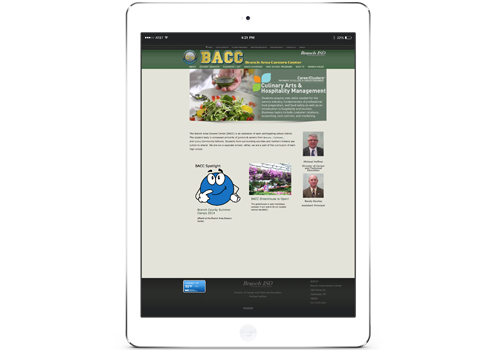 Branch ISD operates Branch Area Careers Center, Special Education, Head Start, Michigan School Readiness Preschool Programs and Family Support Services to three constituent school districts and one public school academy.